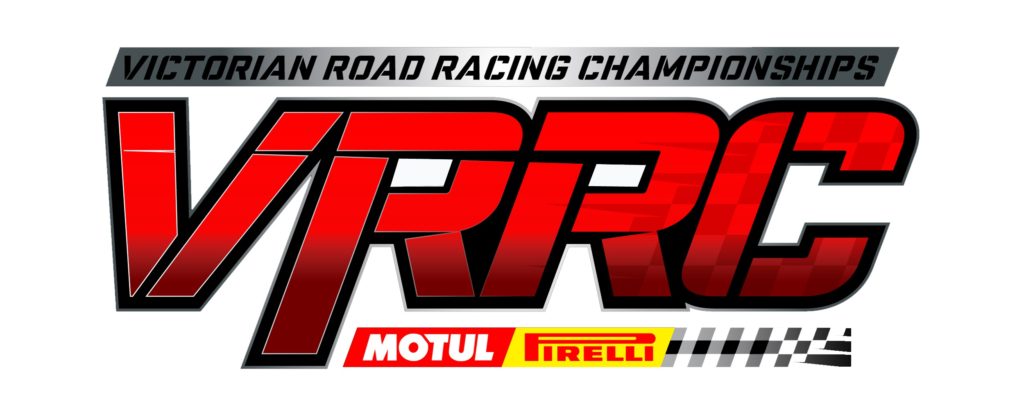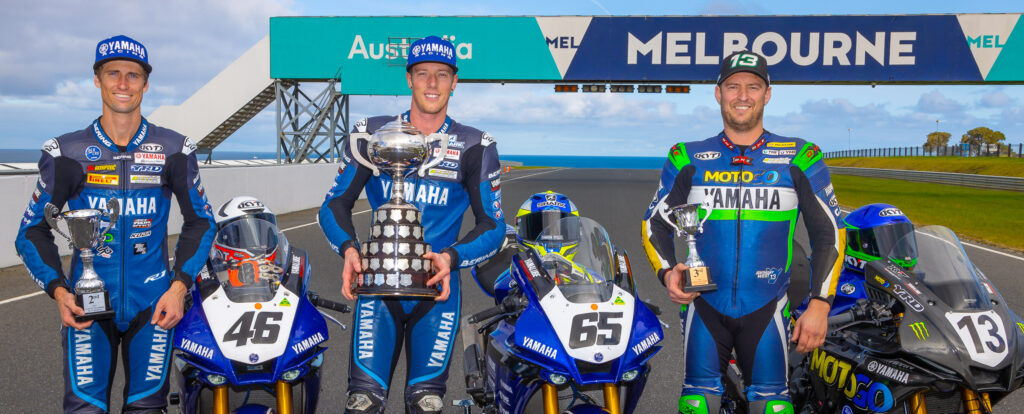 The program is out! Check out the weekend's program below. Come up to Broadford and see some great racing from our states finest!
ENTRIES ARE OPEN – Round 1 Broadford 3 & 4 June 2023
2023 (Rnd 1) Supplementary Regulations have been updated
(V2 release 23 May).
Please ensure you read the supp regs prior to entering. There have been some changes made to the format and structure. Series entries are available with discounts and Preston MCC members entering will receive a 10% discount.
There will be limited garage spaces available at Broadford. We will allocate on a first in first serve basis.
Garages V2. Updated 26 May
Garages are now SOLD OUT. Entrants after 26 May will need to make arrangements. There will be space and power up on the flat ground in front of T1. You'll need to get there early to secure one of those spots.
2023 Calendar Pirelli Motul Victorian Road Racing Championships
The calendar is out. We're pleased to announce that we will once again be working with the Cafnix team in 2023 to bring 2 rounds of the Victorian and South Australian Road Racing Championships together for exciting rounds at Phillip Island and The Bend. We look forward to getting back to The Bend and working with CAFNIX MCC.
We will be including the Victorian Supermoto Championships and the OZBEARS National Challenge for various rounds and will also see Juniors and Sidecars back on the grid for 2023. It's going to be a full series. See dates and round information below.
Supplementary regulations and entries to be released in the new year with a series entry option. Keep an eye on this page and socials for details.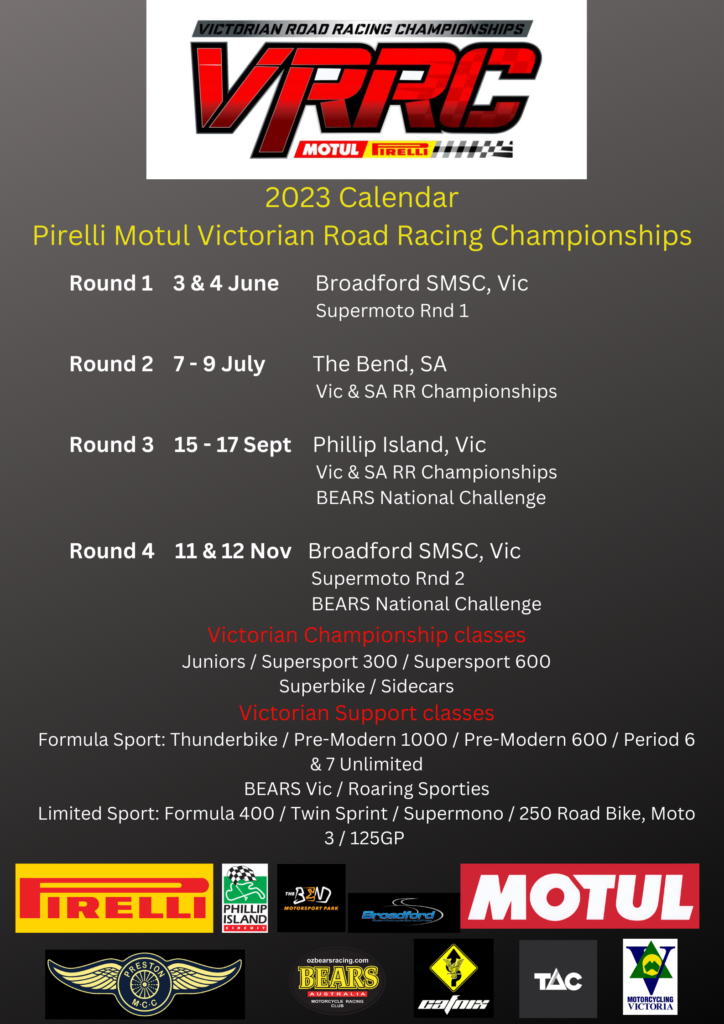 If you have any questions, please do not hesitate to call or email Lisa in the office on the below:
Phone: 1300 204 845
Email: contactprestonmcc@contactprestonmcc
CLASSES FOR ENTRY:
Superbike 1000 – Outright, B & C grade
Supersport 600 – Outright, B & C grade
Supersport 300
Sidecars
Juniors
Formula Sport – Thunderbike, Pre-Modern 1000 & 600, Period 6 & 7 Unlimited
Limited Sport – Formula 400, Twin Sprint, Supermono, 250 Road Bike, 125GP/Moto 3, SuperTwin
Oz Bears
Supermoto
Roaring Sporties
We thank our series sponsors Pirelli Motul & Cykel Products Australia for their continued support and appreciate the contribution made by our industry partners and stakeholders. Please see our sponsors below and support them so they can support us.